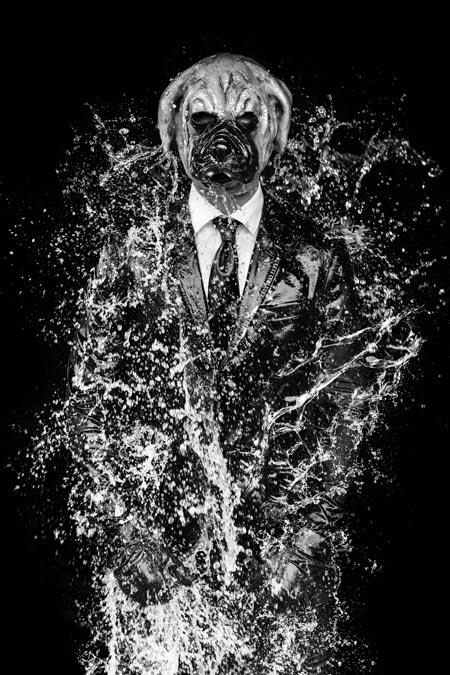 JURGEN A.F. VAN CAUWENBERGH
Born January 23th 1971 - Belgium.
Graduated Graphic Design - Brussels .
Graduated at the Fashion Departement of the Antwerp Royal Academy of Fine Arts alongside many of the key Belgian designers of his generation.
Full assistant for Walter Van Beirendonck (one of the Antwerp six).
Founder and creative brain behind Scapa Sports.
Designer for Essential Homme, Zilton Homme and Scapa Men & Boys.
Consultant for a number of known Belgium and international fashion labels.
Started to make his own photographs and has been developing his own visual language ever since.
My friends call me The Chameleon. Because since my teenage years, I've been swapping back and forth between passions as easy as a chameleon changes color: fashion, triathlon on competition level, parachuting, May-Thai and swimming. Even during my years at the Royal Fashion Academy and the professional fashion years that followed, I kept combining my passions while adding new ones to the list: stylism for magazines & labels, shooting music videos and photography, to name just a few.
I never really felt the need to choose between my passions. On the contrary: every time it felt like there was cross-inspiration between them. The one 'fertilised' the other. They made my life fuller, more exiting and interesting. They made me a better designer, stylist, person..
Until one day, I was getting ready for a shoot when the photographer just didn't show up. Instead of blowing it off, I took out my own camera. And it felt fabulous. All the pieces fell into place. I've been shooting professionally ever since.
Photography is the perfect cross section of all I've been doing before. The physical thrill and adrenaline of sports, the search for balance and esthetic perfection, the quest for a visual language I started in video and of course the creative super kick of fashion design. Plus the race against time, the input of all the different people involved and the pure elegance of garments in motion. All that ànd more squeezed together in 1/100 of a second. All in one click. What a kick!
It offers me the chance to mix all the information and inspiration I soaked up over the years. The artists I admire Yves Saint Laurent, Sam Dillemans, Pieter Paul Rubens, Christian Dior, Vincent Van Gogh, Anslem Kiefer, Patrick Van Ommeslaeghe. The smell of new books and overwhelming visual chaos of magazines. Each time I take it all and shake up to come up with a new cocktail: something completely new and exiting that even surprises myself.
Photography allows me to make movies in one image, to write poetry without words, to combine my technical experience and control with that wonderful unconscious flow of creative spontaneity. To bring together everything that made up me as a person and create something new and wonderful with it...
---